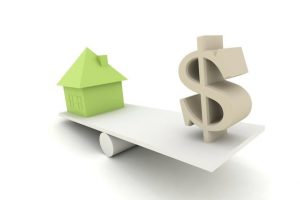 Buying your first or 10th rental property can be a stressful, but exciting time.  Finding that perfect property that is going to grow your monthly income and create a better life for you and your family.  There are hundreds of homes on the market to choose from so how do you know which property is the best investment.  Here are the top 5 things to consider when purchasing an investment property.
 Location, Location, Location – This is going to be the most important thing to consider when purchasing an investment property.  An area or neighborhood can alone determine how much your property will be worth.  Finding an inexpensive home might seem appealing, but if the area will effect your potential monthly income, you will lose in the long run.  It is best to find a real estate agent with property management experience to help guide you in the right and most profitable areas.  Although the homes might be a bit more expensive, your return will be much greater.
Condition – This might seem like an obvious choice, but there are many factors to consider that go with the condition of a home.  A well-maintained home can save you thousands in the future.  If systems, like the HVAC for example, have not been regularly maintained, the chances of having to put in a new unit is much greater.  Home inspections can limit the unknown and give you valuable information about the current condition of the home and the systems.  Other items to consider is the condition of the floors, carpet, appliances, etc.  Unless you have factored these repairs/replacement into your budget, they could effect your overall return.  If you think you can get away with the poor condition of these items, think again.  There are many rental homes available for tenants to choose from and if your property is not up to par, you could find yourself with a vacant home for an extensive time and that is never a good scenario for any investor.
Pricing – Finding an amazing deal on a property in the right location and in good condition may seem like a win, but beware of the numbers.  As an investor, you know that the numbers are really what matters the most.  You need to know what THAT property can rent for and all fees BEFORE purchasing a property.  Do not go by the Zillow rental estimate configuration.  You need to have someone local and experienced in renting property in the area to give you a rental market analysis.  For example, a new construction home can yield upwards of $100 more a month because it is brand new vs a resale home.  You might see the new construction home with similar square footage, area and specs, but the rental rate is very different.  Hiring someone local, even just as a consultant, can save you money and headaches in the future.  Do not discount this service.
Know the state, county and town taxes/fees – This one is BIG!  Searching online, you can find an estimate on your mortgage, insurance, HOA fees and taxes, right?  Wrong!  Of course you know that your mortgage and insurance is determined by your lender and insurance company and can easily find out that information with a phone call.  What you don't see are those extra charges or changes in taxes based on purchasing investment property.  Every state, county and town are different and you need to know what those fees look like for each particular property.  For example, South Carolina has a different tax rate for owner occupied vs non-owner occupied, 2% to be exact.  You not only pay a higher tax rate, but you also lose certain tax credits.  This can bring your taxes from $1200 a year to over $5000 a year.  Big difference huh?  Also certain counties include trash service that is not included in your tax bill.  Although this is a cost that a tenant would typically incur, this is something the owner is responsible for paying and is billed yearly.  Some counties have certain requirements on whether a tenant is able to put certain services in their name, such as sewer, which will be the responsibility of the owner regardless whether the tenant pays it or not.  All these need to be factored into your budget so knowing ahead of time can prevent unexpected bills at the end of the year.
Managing Your Rental vs Hiring a Property Manager – This might not seem like an important decision to make when looking to purchase an investment property, but deciding whether you are going to manage your property or hire a professional can effect your bottom line greatly.  Remember when I said to hire a professional to determine a rental rate?  The rental rate they gave you is the rental amount THEY can rent your property.  It is like selling your home on your own.  Most likely you will end up selling your home for less than a real estate agent would sell it for.  They have tools and a marketing presence that you would not have yourself.  The same goes for rental homes.  A good property manager will have tools and a presence that will allow them to get a greater return on your property.  If you can find a property management company that sells real estate, this is a huge benefit because they will know the real estate and rental market.  On the flip side, if you hire a property manager, you need consider the fees into your investment configurations.  You will also want to find a property manager BEFORE purchasing an investment property to be sure and find a reliable and knowledgeable company to guide you through the process and explain all the fees involved. You do not want to be blind-sided with additional fees you weren't expecting.  Building a team you can trust will make for a much easier and more profitable experience.
Buying investment property can create a positive cash flow for you and your family.  Just be sure you are making the right investment for your portfolio.  Knowing what to look for and the right questions to ask can put you on the right path to investing success.
If you are looking to buy investment property or looking for a reliable and knowledgeable property management company in the Columbia, SC area, call Southern Dreams Realty – 803-920-2321