OUR MISSION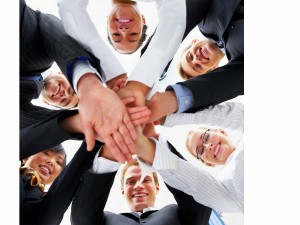 Southern Dreams Realty was founded on maintaining customer relationships while utilizing up to date technology to provide our agents the ability to be successful in a constantly changing real estate profession. We are constantly researching and creating new ideas to stay ahead of the market and be a leader in the real estate market industry. Most importantly, we stay true to the original premise of why we started Southern Dreams Realty……the People! Our goal has always been to create a business and atmosphere that agents and clients can be proud to be apart of. We demand good work ethic and honesty from all our agents and this shows in our reputation from all our current and past clients.
CAREER OPPORTUNITY
Are you looking for a company that you can call home? Are you looking for a brokerage that you can find one on one training, camaraderie amongst other agents, top lead generation systems and no costly fees? Southern Dreams Realty may be the perfect place for you! Our office and agents pride themselves on working as a team to be successful agents. We have scheduled training so you can sign up for what you are most interested or in need of. We enjoy sitting down and brainstorming on new and inventive ideas for marketing, promos, events and the like to help you grow your business. We are revolutionizing the idea of what it means to be a real estate agent. The idea of working alone and figuring out how to be successful without any help from others who have been in your position before is over. We want you to feel like you are apart of something more and with people who truly care about you and your success! If you have not been successful in your current business and are looking for a company that will help jump start you and your business, Southern Dreams Realty could be your forever brokerage!
WHAT WE OFFER
No Monthly Fees – You do not pay anything until you sell your first house. No monthly desk fees and use the office, printer, Wi-Fi and any other tools that we have for free! We offer signs and sign frames that you can use. We also provide you with a name tag and E&O insurance. Get started building your business with low upfront costs.
FREE Lead Generation – Southern Dreams Realty offers Kunversion, which is a nationwide lead generation and CRM system. We also provide you with your OWN website that you can use for advertising and that we will direct company leads to for additional lead generation. You are able to maintain communication with all your leads and organize your CRM to be most effective at converting more leads. Best part is that this is free to you as our agent.
Skyslope – SkySlope streamlines the transaction process, enabling smart brokers to focus on what matters most—growing their business. This system allows you to work on as many transactions as you can find! You can organize and ensure you have all your documentation from start to finish and eliminates the need for paper files if you choose. Find all you need with this online system.
Weekly Training – You pick what you want or need to learn. We offer a training and marketing calendar and you can sign up for as many classes as you like. They are all taught in house by our Assistant BIC, Robert Wilson so you can follow up with any additional questions at any time
Agent to Agent Recruiting – Create additional income by recruiting new agents for Southern Dreams Realty. If you love it, just tell other agents how much you love being apart of our company and if they sign up with our brokerage you could get paid on every transaction they complete with our company!
Competitive Splits – Up to 95% commission splits and no monthly fees. Get more for your money while still getting more of your money.
Team Friendly – Have a team or want to be on a team? Southern Dreams Realty offers the perfect systems and place for your team to thrive with the most up to date technology and lead generation system. If you are looking to be on a team, we have current teams looking to hire buyer and seller agents.
100% Commission Plan vs 80/20 Commission Plan
Southern Dreams Realty realizes that every agent is looking for something different in their brokerage. Offering different commission split plans lets you as an agent choose the best plan for your business. Southern Dreams Realty is committed to providing the tools and support to all our agents on ANY plan. Contact us to find out more about our plans and how we can help you grow in your business.
100% Commission Plan
$500 Transaction Fee
$300 Annual Fee
90/10 Referral Split
90/10 Commercial Split
$300 Referral for Agent Recruitment
Lead Generation System
Company Signs & Frames
Professional Name Tag
Access to Facebook Groups
Personal Website & BLOG
80/20 Commission Plan
No Monthly Fees
20% Transaction Split
No Annual Fee, E&O Included
$300 Referral for Agent Recruitment
90/10 Split for Referrals
80/20 Commercial Split
Lead Generation System with Leads
Company Signs & Frames
Professional Name Tag
Access to Facebook Groups with Leads
Personal Website & BLOG