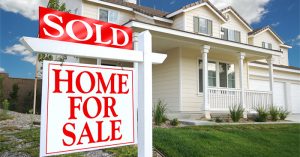 In today's HOT seller's market, many of the old rules of selling a home don't apply. But if the old rules aren't the way to sell your home in today's market, what, exactly are the new rules?
A recent article from realtor.com  outlined the "new rules" of home selling that can help homeowners sell their homes quickly and profitably in today's market, including :
List at or below market value. Many sellers believe that in order to get high offers, you need a high listing price. But in today's market, listing at (or even under!) market value is sure to attract buyers- and the competition for a well-priced property can start a bidding war, driving offers well above asking price.
Be prepared for a high volume of showings. As mentioned, competition can be fierce in today's market-and chances are, there are going to be a lot of potential buyers that want to see your home. While your home is on the market, you need to be prepared to be away from your home for long stretches of time- particularly on the weekends, when you can expect back-to-back showings all day long.
Beware of offers that seem too good to be true. With so much competition in the market, many buyers are making insane offers-sometimes as much as $200,000 over asking price. But if those buyers are planning to use a mortgage, there may be a gap between the appraisal price and their offer price- which can cause the deal to fall apart. When evaluating offers, beware of financed offers that are wildly over asking price; otherwise, you could end up wasting time.
The Takeaway:
Understanding the best strategies for selling a home in today's market will help you sell your home quickly, easily, and profitably- so before you list your home, make sure to get to know these "new rules" of home selling. To help you along the way be sure to contact Southern Dreams Realty at 803-920-2321 or [email protected] and have a professional assist you with one of your largest investments!